See on Scoop.it – Via @VidarOceans Protecting the Oceans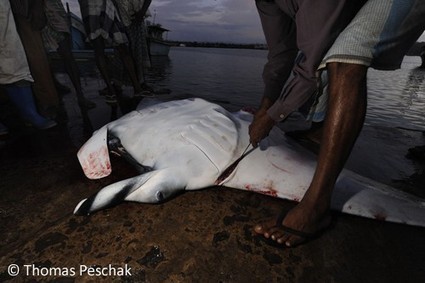 Effective protection of an animal relies to a large extent upon how much we know about it. The recent separation of the genusManta into two distinct species allows scientists and governments to make more relevant management decisions based upon their differing lifestyle histories.
For example, whilst regional or national fishing bans might completely protect a population of resident reef manta rays, similar action in an area where the more transient oceanic mantas are seen might only provide a short-term refuge in one area of this species' habitual range.
Effective protective measures for a species can therefore be applied at local, regional and/or international levels, and a number of laws, conventions and organisations exist to help facilitate such actions. This page details some of the legal measures already in place to help protect these rays throughout their range, as well as what more needs to be done…
See on www.mantatrust.org