See on Scoop.it – Via @VidarOceans Protecting the Oceans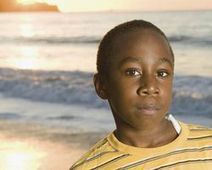 Once again oceans are being put at risk by anti-government dogma. Rep. Bill Flores of Waco, Texas (a non-coastal district) has attached a rider to the Water Resources Development Act that would prohibit the U.S. Army Corps Engineers from coordinating with coastal states on any ocean project.

Superstorm Sandy demonstrated the challenges coastal states face in dealing with large storms, degraded coastal infrastructure and the ever-expanding development along our coastline. The increasing number and severity of storms will only make these challenges larger and more difficult to address. We need regional ocean planning and we need all federal agencies — including the US Army Corps of Engineers – to be fully involved partners in regional ocean planning efforts.

To translate President Obama's National Ocean Policy and the National Endowment for the Oceans (NEO) into on-the-ground actions to benefit the American people, Congress must pass the Water Resources Development Act without the Flores rider. Effective implementation of the National Ocean Policy is critical to enhancing our national security, supporting our coastal economies and the millions of American jobs that depend on them, while improving the health of our ocean resources and supporting local choices.

Please join us in calling on Congress to reject the Flores rider and support the full implementation of the National Ocean Policy.
See on www.thepetitionsite.com