See on Scoop.it – Via @VidarOceans Protecting the Oceans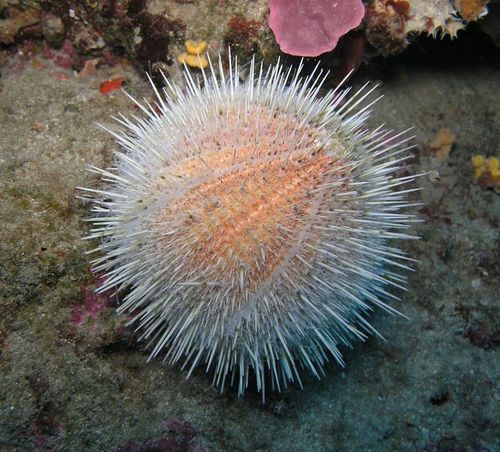 The chemistry of the oceans is changing. And it isn't just the corals and the baby oysters that are unhappy. It makes juvenile rockfish really anxious, and it upsets the digestion of sea urchins.
The pH (a measure of acidity – the lower the pH, the more acid the water) of the planet's oceans is dropping rapidly, largely because the carbon dioxide levels in the atmosphere are increasing. Since carbon dioxide dissolves in water to form carbonic acid, the seas are responding to global change.
The first and clearest victims are likely to be the corals, which are adapted to a specific value of pH in the oceans, but there have also been problems reported by oyster farmers.
Now Martin Tresguerres of the University of California, San Diego reports in the Proceedings of the Royal Society B that at least one species of juvenile fish responds badly to the changes in ocean chemistry.
There is a natural aspect to ocean acidification – submarine volcanoes discharge carbon dioxide and turn the deep seas around them to a kind of fizzing champagne, and upwelling ocean currents can occasionally deliver a stressful level of lower pH sea water to blight fishing waters.
But Tresguerres reports that he and colleagues subjected young Californian rockfish to the kind of water chemistry predicted as atmospheric carbon levels rise, and then measured their behaviour in response to changes of light in the aquarium, and to an unfamiliar object in the tank.
Click headline to read more–
See on www.climatenewsnetwork.net