See on Scoop.it – Vidar Oceanus Investigates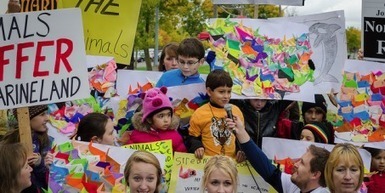 Why this is important!
Both the Ontario Provincial Community Safety and Correctional Services Minister Madeleine Meilleur and Federal Department of Fisheries and Oceans Minister Keith Ashfield are reviewing what steps their respective administrations can take to implement changes to how we relate to marine mammals. It is crucial that we make our voices heard and that we demand an immediate moratorium on the import and export of marine mammals for the purpose of captivity. We will not settle for bigger tanks and regulation by itself is betrayal! This online petition will be matched with two separate hard copy petitions – one at the Provincial level and one at the Federal level.

See on secure.avaaz.org