See on Scoop.it – #Orca #Avenger @VidarOceans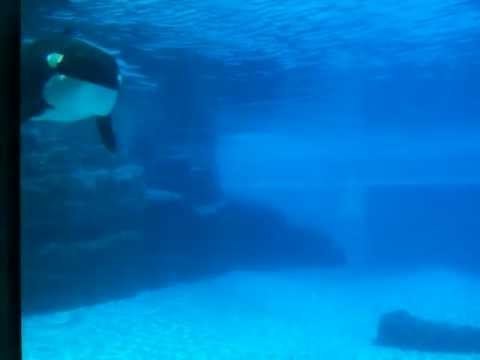 Natalie Lucier· Published on May 18, 2012
I went to Marineland on opening day May 17, 2012. It was very hard to witness and see the sad lone killer whale named Kiska circling her pool. I took lots of photos and some video as well. You can see the sadness in her eyes. I will be posting more very soon. The is the one and only Orca whale in captivity in Canada at the moment. She was caught in the wild and has been living out her life in captivity. Why do we keep whales prisoners like this? Or any animal for that matter? For us to look at and entertain us? It is very sad.
See my blog post with photos here :http://natalielucier.com/2012/05/18/k...
I will be shooting a film this summer 2012 on Vancouver Island featuring the killer whales in their natural habitat. Support an Orca Whale Documentary here:http://www.indiegogo.com/orcadoc2012?...
Category

Pets & Animals
See on www.youtube.com