See on Scoop.it – #Adventurewithus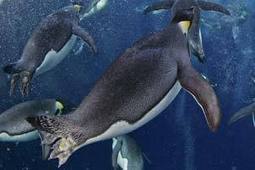 By ANDREA VANCE
The Government has bowed to international pressure and slashed the size of a proposed marine sanctuary in Antarctica's Ross Sea.
A joint New Zealand-United States plan for the reserve was today scaled back from 2.3 million to 1.34 million square kilometres.
The original bid included a 1.6sq km no-take zone which would only allow fishing for scientific research. That is now 1.25sq km.
Restrictions already exist in the pristine environment, but officials in Wellington and Washington were fighting to establish the world's biggest marine protection area (MPA) to protect the waters and overfishing of toothfish.
Fishing nations, including Norway, China, Japan, Chile and South Korea, were opposed to the size of the reserve and Russia scuttled the bid at a special meeting in Germany in July.
Conservationists this week warned the NZ-US proposal would be diluted to try to win support at fresh talks by the 25-nation Commission for the Conservation of Antarctic Marine Living Resources (CCAMLR) in Tasmania next month.
They feared important toothfish breeding grounds in the north of the sea would be removed from the MPA, along with an area around the Scott Seamounts. The seamount is an important habitat for organisms that could not survive elsewhere – but is also highly productive for the fishing industry.
The revised proposal was quietly posted on the Foreign Affairs Ministry website today afternoon.
The spawning zone is cut back – but restrictions will now apply year-round, instead of seasonally. Another protection zone, in north-east, has also been scrapped. And protected waters around the Scott Seamount are reduced.
MFAT says the changes have been made on the advice of CCAMLR's Scientific Committee.
"The Scientific Committee was not convinced that there was adequate evidence to justify large areas of the north being closed to protect spawning toothfish," the website explains.
The revised proposal would still protect a full range of habitats, ecosystems and areas of particular ecological significance, it said.
There is no detail on how long the MPA would be in effect. Some countries want a sunset clause which would see the restrictions expire after 10-30 years and be reviewed.
There is also no word on whether the reductions are enough to secure the support of opponents.
Foreign Minister Murray McCully was unavailable for comment.
Lobby groups earlier today urged the Government not to cave in on the protection plan.
Last Ocean Trust co-founder Peter Young said the original proposal was robust. The Ross Sea is home to many species found nowhere else on the planet and is critical for scientific research, particularly into global climate change, he said.
See on www.stuff.co.nz